Sober Living Homes
A sober living home is a great option that provides a positive drug & alcohol free environment to help you stabilize and normalize your life while making the transition into freedom from addiction. True North Recovery Inc sober living homes exist for this very reason.
A Different Kind of Support
Our housing program is a supportive, structured, monitored and accountable sober living home.
At this time we operate three recovery residences for both adult men and women. These are beautiful homes in nice neighborhoods which helps us create a better atmosphere for our clients.
Our housing differs from traditional sober living because it is a program developed to help an individual gain skill in a supportive, structed environment so that one can successfully transition to independence in recovery.
Our homes provide a space, while in treatment, to develop life skills that will enable you to lead a rewarding drug/alcohol free life.
Drug & Alcohol Free Living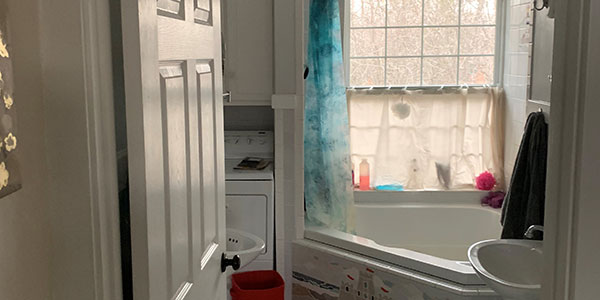 Sober Living Homes Application
Step 1
The first step to being considered for our Sober Living Homes is to complete the True North Recovery 'Sober Housing Program Application'.
How Long Does it Take?
Please plan on 15-20 minutes to completely fill out this form. it is a very important part of our application process and must be completed to proceed.
It is important to note that participation in True North Recovery's Housing Program is contingent on engagement in treatment services. Therefore, you will also need to complete our intake paperwork once accepted and admitted into housing.
Questions?
For more information, or to review the FAQ's, please view our housing page, call our office at 907-313-1333 or our Housing Manager directly at 907.313.4080.
Frequently Asked Questions About Our Sober Living Housing Program
Why Do You Call It A Program?
Our housing is called a program because it requires active participation in treatment, as well as requires completion of tasks like meeting attendance, community service and the completion of housing phase books. This structure is coupled with outpatient treatment in order to give people the opportunity to help themselves grow and improve their quality of life. The program consists of requirements while doing treatment (additional structure to help develop life skills, 12 step meetings/church groups and weekly peer support).
Are There Different Levels Or Steps / Requirements?
Yes, there are different phases that are part of the housing program. Each phase consists of different requirements and privileges that are earned through completion of phase books. Privileges are earned through completion of assignments and meeting milestones within the housing program.
What Is Needed To Get In?
An assessment, enrollment in an approved treatment center, completed application and a clean UA at the time of move in.
Does It Cost Anything?
Yes, there is a $100.00 move in fee and a monthly program fee of $400.00 per month. The phase workbooks are $5.00 each. There are scholarship programs available if you are unable to pay for housing which includes community service. Medicaid does not pay for these fees.
What Can I Bring?
Clients can bring personal items that fit in, or on, their personal dresser and under their bed and closet.. No drugs, alcohol, weapons or pornography of any kind. You can bring your belongings however what you bring is your responsibility. Residents are allowed to bring in their own tv's, gaming systems and cell phones; however, True North is not responsible if any items are lost or damaged.
Am I Allowed To Have My Car?
Yes, to have your vehicle you must have proof of a valid driver's license, registration, and up to date insurance. All documentation must be provided to TNR Headquarters at 591 S Knik Goose Bay Road before vehicle is allowed at residence.
Can I Work?
Yes, it is recommended to obtain employment while in our program, and our peer support and case managers are here to assist you in the process of obtaining a job.
Is There A Curfew?
Yes, as you progress in the program your curfew changes. Phase One 9pm-6am, Phase Two 11pm-6am, and Phase Three is 11:30pm-6am.
Can I Have Visitors?
Yes, visiting hours are Monday-Friday 10am-8pm and Saturday-Sunday 1pm-8pm. All visitors are required to sign a HIPPA agreement at the time of first visit.
Can Kids Live With Me In Your Housing?
Unfortunately, we cannot house children (18 years or younger). We do allow visiting hours from 10am-8pm Monday-Friday, with weekend visitations on approval. We want to help you accomplish all your goals, including regaining custody of your children. We do provide parenting classes, and our peers are able to provide you with access to offsite visitations.
What Is Provided By Housing?
True North recovery housing will provide a bed/bedding and your initial hygiene items at the time of move in. You are responsible for food, clothing, and any other personal daily items you need.
Am I Allowed To Be On Medically Assisted Medications?
Yes, all doses must be stabilized at the time of move in and monitored throughout one's duration in the housing program.
Am I Allowed To Bring My Pet?
No, personal pets are not allowed at the residence. Pets may come during visitation hours with visitors, but that client is responsible for any damages or clean up.
Do You UA?
Yes, clients are subject to random UA's at any time.
What Are The Repercussions For Making Bad Choices While In Housing?
If corrective action is needed, it will result in suspension of privileges or termination from the True North Recovery housing program.
What Are The House Rules?
The house rules are available under the forms tab at the top of the page.